Jamaica is a beautiful country with lush green coconut trees and a clear blue sea on the coast. It is one of the most beautiful islands in the Caribbean. Speaking of the islands, you must be planning to visit the country and are wondering what you can buy with 6000 Jamaican dollars. This article will explain various things you can purchase with this amount.
Let's get down to business.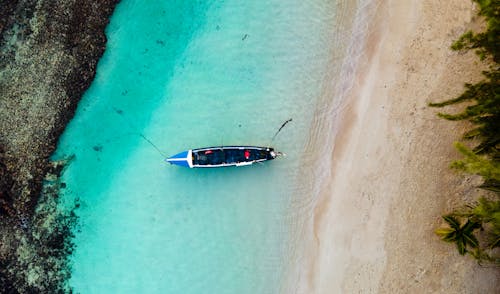 What Can You Buy With 6000 Jamaican Dollars?
We will cover everything that you can purchase with 6000 Jamaican dollars in hand:
I. Cuisines and Eateries
| | | |
| --- | --- | --- |
| S.no. | Jamaican Cuisine | Price Range |
| 1. | One of the most beloved Jamaican dishes is Ackee & Saltfish, a delightful combination of the national fruit, ackee, and flaked salted cod. | This savory treat ranges from J$250 to J$400. |
| 2. | If you're in the mood for a hearty meal, Stew Chicken or Beef is an excellent choice, and it's usually the most affordable option on the menu. | This is priced at around J$350 to J$450. |
| 3. | A quarter of Jerk Chicken and Jerk Pork will benefit those craving the iconic jerk flavors. | Jerk Chicken will cost you approximately J$400, while the same portion of Jerk Pork goes for J$600. |
| 4. | Seafood enthusiasts can indulge in Jerk Fish or Lobster. | They start at J$1000 and go up. Other seafood dishes typically range from J$600 to J$1000. |
In addition to savory delights, Jamaican cuisine offers a variety of sweet treats:
S.no.
Jamaican Sweet Treats
Price Range
1.
Gizzada is a traditional tart with a sweet coconut filling.
It comes for J$50

for two.

2.
The most popular snack is the Jamaican Patty, a savory pastry filled with meat or vegetables.
This is priced at J$130.
3.
Don't miss out on Coco Bread, a soft and fluffy bread made with coconut milk to accompany your meal.
It is available for J$50 to J$75.
4.
Indulge in Coconut Drops, a delectable confectionary delight.
It is available for J$50.
II. Drinks And Fresh Beverages
When it comes to refreshing beverages, Jamaica has you covered:
S.no.
Jamaican Drinks And Fresh Beverages
Price Range
1.
Quench your thirst with a small water bottle. It is essential to stay hydrated in the scorching heat of Jamaica.
A water bottle typically costs J$80

, or opt for a larger 1.5-liter water bottle for

J$120.
2.
Don't miss the renowned Blue Mountain Coffee if you're a coffee lover.
It is priced at around US$15 per pound.
3.
Natural coconut water will keep you rejuvenated and prevent dehydration.

Natural coconut water is available at J$100.

4.
A flask of liquor can be bought to enjoy along with the delicacies. Beer lovers can enjoy a bottle of Red Stripe beer, which is a local beer.
A flask of liquor can be purchased for J$400 to J$500. The local beer costs around J$250.
III. Stays And Accommodation
Jamaica offers a range of options to suit various budgets and preferences:
| | | |
| --- | --- | --- |
| S.no. | Stays and Accommodation | Price Range |
| 1. | Hostels are a good option for budget travelers as they are affordable and a great way to connect with other travelers. | Hostels are available starting from US$15 to US$20 per night. |
| 2. | Budget hotels provide more amenities and comfort. You can find mid-range hotels that offer a higher level of luxury. | Budget hotels are around US$25 to US$50 per night, while mid-range hotels range from US$50 to US$150 per night. |
| 3. | Jamaica has many luxury hotels and resorts for the ultimate luxurious, 5-star experience. | You can find resorts starting from US$200 and going up. |
IV. Site Seeing
When exploring the island's attractions, there is something for everyone. The famous Blue Lagoon is known for its stunning turquoise waters and is free to visit. YS Falls, a breathtaking waterfall and nature park, charges approximately US$17.50 for admission. The iconic Dunn's River Falls is where you can climb a cascading waterfall with an entrance fee of US$20. The falls give you a serene and picturesque experience. If you're up for a unique adventure, try the Rio Grande Bamboo Rafting tour for US$70 per couple.
Most importantly, a visit to the Bob Marley Museum is a must, costing US$20 per person.
Final Thoughts
You can do so much with just 6000 Jamaican dollars! The island offers a memorable experience for all. This Caribbean gem has something to offer everyone, from the tantalizing flavors of its cuisine to the stunning attractions and warm hospitality. So pack your bags, immerse yourself in the vibrant culture, and embark on an unforgettable journey.
FAQs
1. Is it legal to smoke weed in public in Jamaica?
For personal use, Jamaicans are allowed to grow up to five plants. The act of public marijuana smoking carries a JMD 500 fine, and it can be used for religious purposes, though.
2. Where is Jamaica located?
Jamaica lies south of Miami, Florida, in the Caribbean Sea. Along with Cuba, Hispaniola, and Puerto Rico, it is a member of the Greater Antilles, a group of Caribbean islands.